STEPHEN E. BOYCE, MD, FACS
Dr. Stephen Boyce graduated from UNC-Chapel Hill with honors in 1978. He received his medical degree with honors from the University of Florida College of Medicine in 1982 and completed his residency in otolaryngology/head and neck surgery at the University of Colorado in 1988. While in Colorado, he served on the Doctor's Ski Patrol at Breckenridge, Loveland, and Winter Park ski areas. He joined Raleigh ENT in 1989 and is a fellow of both the Academy of Otolaryngology-Head and Neck Surgery and the American College of Surgeons. He is also a member of the executive council of the Christian Medical and Dental Associations and is actively involved with the Kairos prison ministry.
Dr. Boyce's practice encompasses all aspects of otolaryngology, but he especially enjoys pediatric ENT, thyroid and pituitary surgery, nasal and ear surgery, and treating voice disorders.
"I find it very rewarding to help patients successfully manage their illnesses," Dr. Boyce said. "Specializing in otolaryngology enables me to treat all age groups, from newborns to 90-year-olds."
Dr. Boyce's family is deeply rooted in the Raleigh area. His wife, Tina Savage Boyce, is from Apex, and his father, H. Worth Boyce, grew up in Raleigh. Dr. Boyce and his family have lived in Cary since 1988. They have three adult children—Ryan, Kristina and Molly— and a schnoodle, Jackson. He enjoys coaching youth sports, teaching Sunday School, spending time at Lake Gaston, attending Carolina Hurricanes games, and participating in mission trips to Appalachia and the Dominican Republic.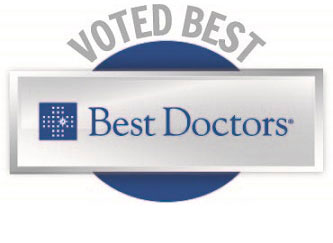 "Elected by his peers for inclusion in Best Doctors in America® from 2011 to 2016."
To schedule an appointment, click here
Dr. Boyce practices at the following locations:
Midtown Raleigh, Cary and Holly Springs.